Our Greenhouse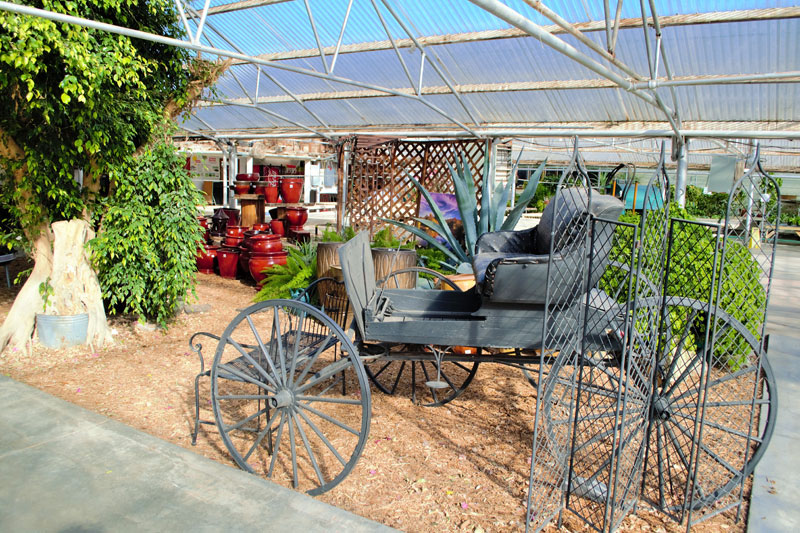 We opened in 1956 and started with just two rows of onions.

We're proud to offer plants that are locally grown to ensure that they will thrive in the sometimes unpredictable seasons of Kansas.

In need of inspiration or ideas? We're happy to help you find the perfect plant for your gardens, containers and landscapes.

Our garden centers are open from just after last frost to just before the first frost. Our greenhouse is open all year, plus we have a gift gallery and clothing boutique!

Be sure to check out our upcoming events. In the spring, fall and winter we host events and have workshops to show you tips & trick for you, your garden & your home.
Our main greenhouse is located in Pleasantview, Kansas. The address is 6709 West Highway 61 Hutchinson, Kansas 67501 – 5 miles southwest of Hutchinson, KS on K61 & US50
Learning at our workshops are fun too! Jason (our plant guru) shares his vast knowledge of plants, Tawnya (our Gift Gallery designer) shares great decorating tips & tricks. Always a lot of laughs! Check out this video where Jason shares his knowledge of soil and hanging baskets …
It's a busy time and there's still something always going on in our greenhouse! We have over 38,000 feet (not including our back patio and rose house) of greenhouse to explore … and that is a lot to explore! If you've never been to our Greenhouse, we'd love to have you come see us soon! Plus we've completely remolded and we hope you like what you see.
At Stutzmans, we grow most everything we sell, using plant selections that have been proven to perform well in the Kansas climate. It is important to select the plants best suited for the spot of sun or shade that you want to plant them in. That is where we can help you be successful. Our Garden Centers will be open all summer long with a new crop of very heat tolerant plants. Some choices will be large hanging baskets, patio planters and 5.5″ pots of annuals you can use to pop into planters. You may have some plants that have been struggling in your pots or may want to plant new planters and get that instant WOW that you would like to see.
"Was just telling my coworkers that every vegetable plant I've gotten from you has out preformed the same plants from other greenhouses. You know what you're doing!"

"They were so helpful and gave me suggestions about what to plant! I had never planted succulents before and they helped me choose the best ones. Great selection and so many color choices!"

"Stutzman's not only has the best quality flowers, plants and veggies, they are the finest people you will ever meet. I wouldn't buy my plants anywhere else!"