LOW CALORIE TOMATO & WATERMELON GAZPACHO (GLUTEN FREE!)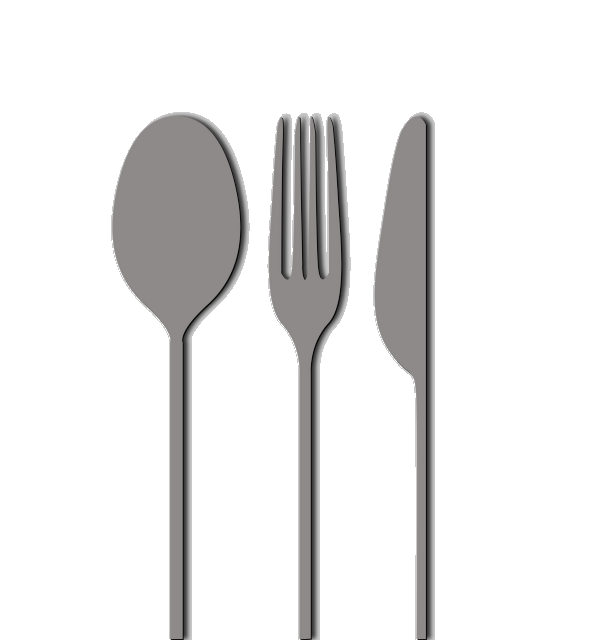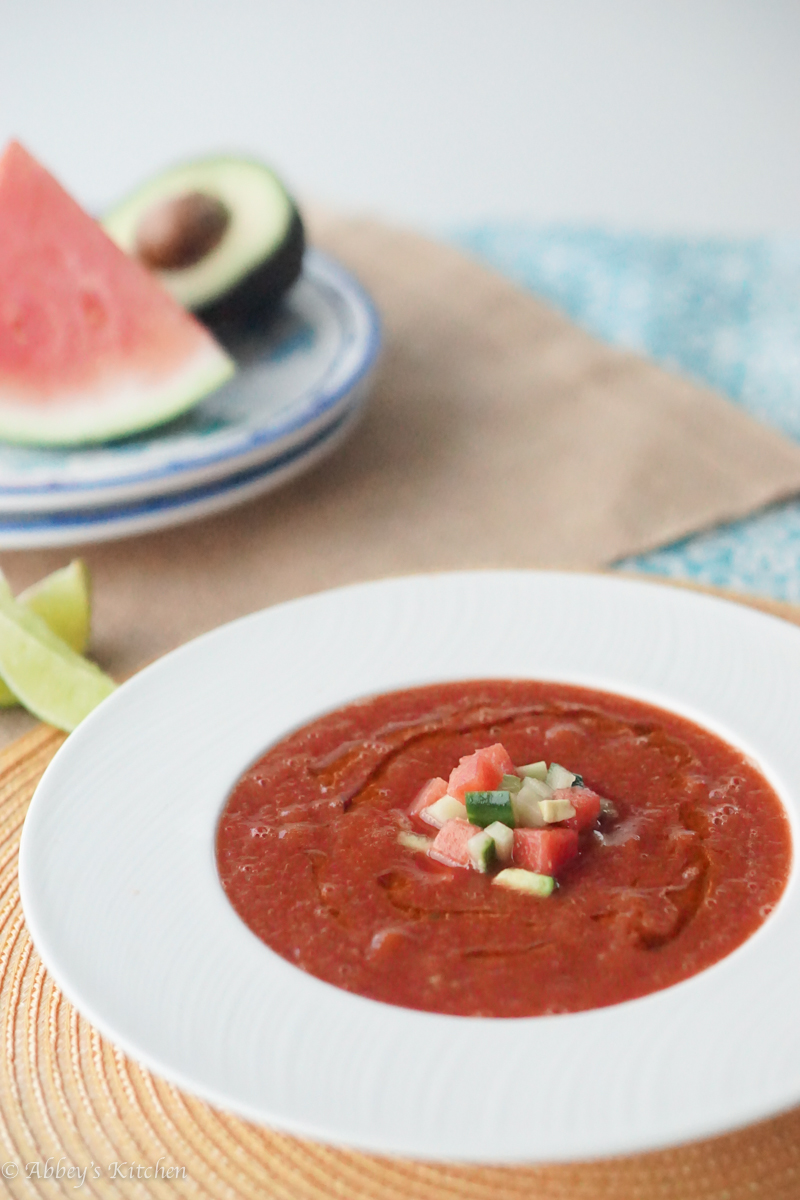 Gazpacho is like a drinkable salad- you know, for when you're too hot or tired to chew. It's a great way to use up any bits of vegetables (or fruit!) in the fridge, and is an ideal way to get in your daily 5-10 because you're literally just slurping them back. I love a good salad, but there are days I just can't bring myself to shovel in another forkful of spinach or kale. These are Watermelon Gazpacho days.
In terms of ingredients, feel free to play with your faves. I know it's probably strange to think that tomatoes would go into a watermelon gazpacho, but honestly, it's a winning combination because the sweetness of the melon helps balance the astringency of the bright tomato flavor, while the cucumber will mellow everything out. Some people make gazpacho thickened with bread but I prefer a lighter consistency with some texture from added chopped veggies on top. It's also a bonus for those who eat gluten free. Feel free to play with your favorite combinations!
This watermelon gazpacho clocks in at under 100 calories, almost 5 grams of fiber and less then 3 grams of fat per serving! It also boasts a crazy amount of vitamin A, C, and the powerful cancer-fighting antioxidant lycopene! Don't you love when delicious foods are oh so good for you?
Soup:
10 pealed fresh tomatoes
3 cups seedless watermelon diced
1/2 English cucumber peeled and diced
Juice of 1 lime
1/2 jalapeno seeds and veins removed, finely diced
Salt and chili powder to taste
Garnish:
1/2 English cucumber finely diced
1 cup seedless watermelon finely diced
1/2 avocado finely diced
Juice of 1/2 lime
Salt to taste
Extra virgin olive oil for drizzling, optional*
Instructions
Put the tomatoes, watermelon, cucumber, lime and jalapeno in a food processor or blender and puree until very smooth. Season with salt and chili, to taste. Strain and set aside.
In a bowl, mix together the finely diced cucumber, watermelon, avocado, and lime juice and season with a pinch of salt.
Divide the gazpacho into bowls, top with a heaping spoonful of the diced cucumber-watermelon mixture, and a drizzle of olive oil, if desired.
Photo & recipe courtesy of Abbey's Kitchen
Want new articles before they get published?
Subscribe to our Awesome Garden Club.