In Our Boutique
Our Boutique
Uptown class, small town deluxe!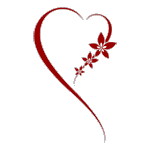 50% OFF all clothing in our Boutique!
Find your passion for fashion in style with Stutzmans Boutique line of clothing!
Last year we completely remodeled our Gift Gallery and added a clothing boutique. The response was amazing! We have a great selection of Simply Noelle and this year began carrying Victoria Leland Designs, and that's just to name a few.
Additionally we carry an amazing line of jewelry, handbags, scarves and so much more. We have everything you need to look amazing this spring and on into summer that will get here sooner than we know.
"I literally love everything in your boutique. I bring my friends & make it an afternoon of shopping your whole complex!" – Lisa M.
Be sure and visit our events page for every workshop we have. We like to add mini-fashion shows to show you what's new in the boutique. We'd like to take this opportunity to invite you to our "Party on the Patio" on April 27th. It's from 5PM to 8PM and we invite some local businesses to help us celebrate spring! This is the night you want to be sure and bring your whole family and have fun!
Our 2017 Spring Celebration Fashion Show
Check out our new spring/summer fashions …

Meet our model Caitlin. She's a student at K-State and this is the look she picked out from our Boutique. She said she LOVED the whole outfit. From head to toe she's wearing:
Shawl by Easel
Dress by Simply Noelle
Jewelry from Our Boutique
Purse by Ganz
Sandals by Victoria Leland Designs