Hannah's Sweet and Savory Chicken and Peaches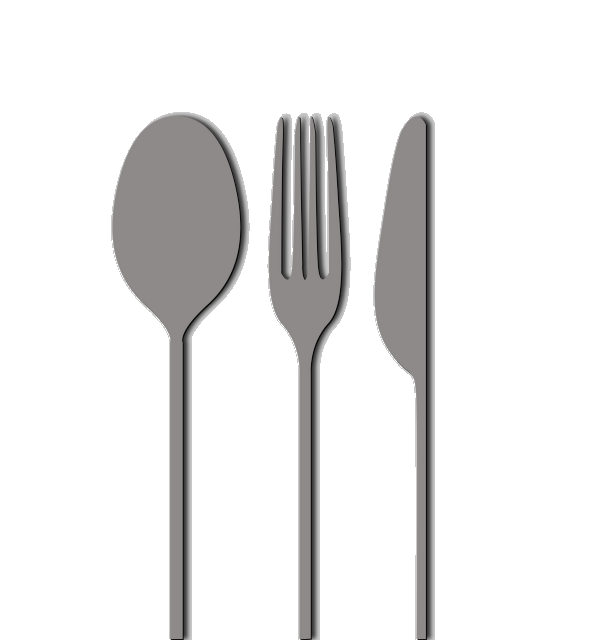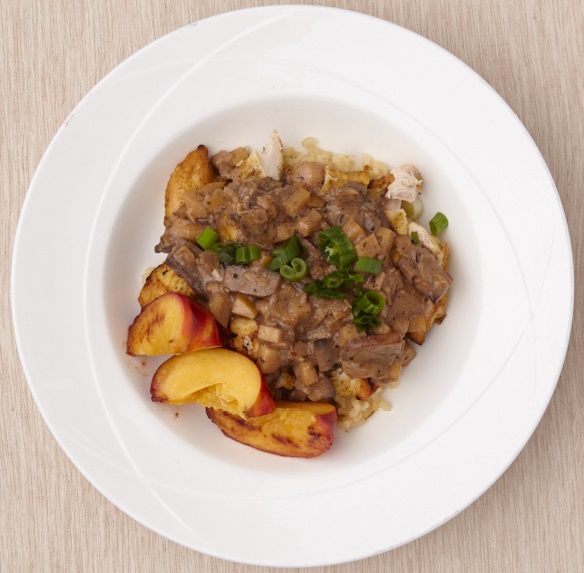 Made with sweet, juicy Colorado peaches, this is a delicious recipe! You friends and family will want seconds.
Hannah Skalicky, Age 10,was winner of the Healthy Lunchtime Challenge from Colorado
Makes 4 Servings
INGREDIENTS
4 boneless, skinless chicken breasts
1 tablespoon curry powder
Salt and freshly ground black pepper
2 peaches, pitted and halved
2 tablespoons honey
1 tablespoon olive oil
½ onion, peeled and finely chopped
1 8-ounce package sliced mushrooms
1 garlic clove, peeled, and minced
1 cup reduced-sodium chicken broth
½ teaspoon cinnamon
1 Gala apple, peeled, cored, and chopped
1 cup low-fat milk
2 ½ tablespoons all-purpose flour
½ teaspoon oregano
2 cups cooked basmati, white or brown rice
½ cucumber, sliced
Optional toppings: Raisins, cashews, peanuts, sliced bell pepper
PREPARATION
Preheat the grill to medium-high heat. Season chicken breasts each with ½ teaspoon curry powder, salt, and pepper, and add to the grill. Cook for 6 minutes on each side, or until golden brown. Remove chicken then add peach halves, cut side down, and cover. Grill until peaches are soft and tender, about 4 minutes. Remove from the grill, plate, and drizzle with honey.
In a large nonstick pan, warm oil over medium heat. Add onion, mushrooms, and garlic and cook for about 5 minutes, stirring occasionally, until vegetables are tender. Add ¾ cup broth, cinnamon, and apple to pan and warm through.
In a blender, combine milk, flour, remaining 1 teaspoon curry powder, ¼ cup broth, oregano, salt, and pepper to taste. Blend until smooth and creamy. Transfer to a small saucepan, heat over medium heat, continuously stirring with a whisk, until slightly thickened.
Divide the cooked rice and chicken amongst 4 plates. Top chicken with vegetables and sauce. Arrange cucumbers along rim. Serve with grilled peaches.
594 calories 10g fat 55g carbohydrates 71g protein
Recipe & photo courtesy of Let's Move
Want new articles before they get published?
Subscribe to our Awesome Garden Club.