Chocolate Chip Pumpkin Coffee Cake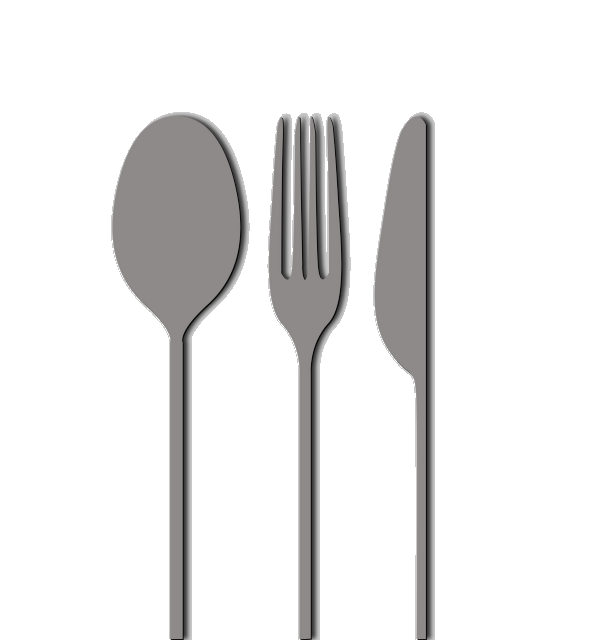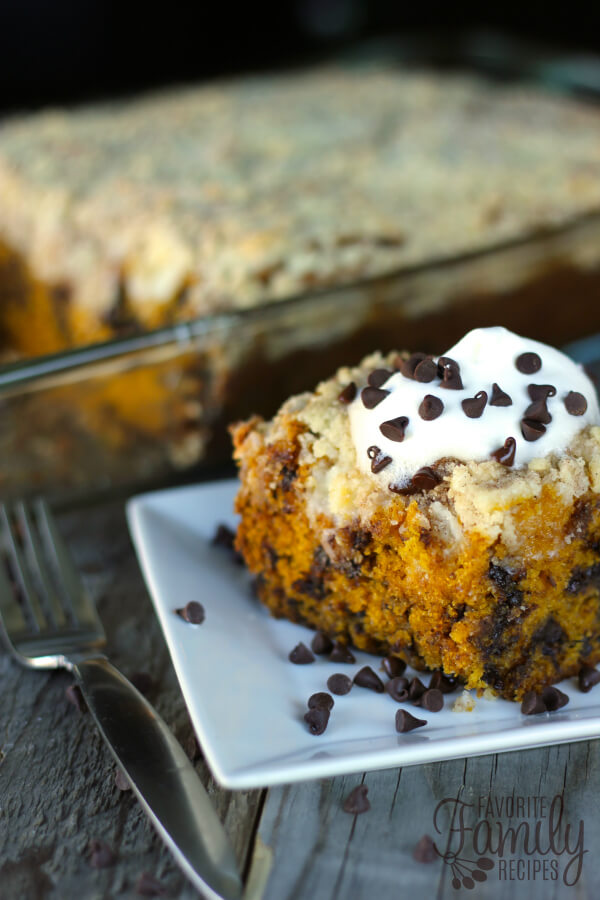 This Chocolate Chip Pumpkin Coffee Cake has a cream cheese layer and crumb topping that is out of this world! Perfect for breakfast, snack, or even dessert!
Shelby served this at our Fall Festival Workshop and it was a HIT! She added "I made it in a sheet cake pan so the servings would go further and I also drizzled melted chocolate chips on top! "
You asked for the recipe and here it is, enjoy:
Ingredients
Ingredients For The Cake:
• 15 oz. can pumpkin
• 2 c. sugar
• 1/2 c. vegetable oil
• 1/2 c. sour cream
• 2 tsp. baking soda
• 1 Tbsp. pumpkin pie spice
• 1/2 tsp. salt
• 3 eggs
• 2 c. flour
• 1 bag mini chocolate chips
For the Cream Cheese Layer:
• 1 (8 oz. package cream cheese
• 1/2 c. sugar• 1/2 tsp. vanilla
For the Crumb Topping:
• 1/2 c. flour
• 1/4 c. sugar• 1/4 c. butter
• cinnamon to taste
Instructions
1. Preheat oven to 350 degrees. In a large bowl blend together all the cake ingredients except for the eggs, flour, and chocolate chips. Thoroughly blend the eggs in one at a time, then blend in the flour until it's completely incorporated into the batter. Then gently stir in about 3/4 of the bag of mini chocolate chips. Pour the batter into a 9x13 inch pan that has been lined with cooking spray.
2. In a medium size bowl, blend together the cream cheese, sugar, and vanilla. Spoon the mix into a sandwich bag and cut a small hole in one corner. Pipe the cream cheese mix all over the top of the cake batter, it doesn't need to be pretty. Also, don't try to spread it out, it will even out while it bakes.
3. Combine the crumb topping ingredients in a medium size bowl with a pastry blender until all the ingredients are thoroughly blended together. Do not soften the butter first! This takes a little work but is well worth it! Distribute the crumb topping all over the top, but don't pat it down.
4. Bake for about 40 minutes then check the cake, if the center hasn't set up or if a toothpick comes out with wet cake batter you need to give it some more time. Mine ended up taking between 45 and 50 minutes. This can vary depending on your elevation.
5. Optional: serve with whipped topping and extra chocolate chips.
Want new articles before they get published?
Subscribe to our Awesome Garden Club.