Beef, Watercress, and Peach Salad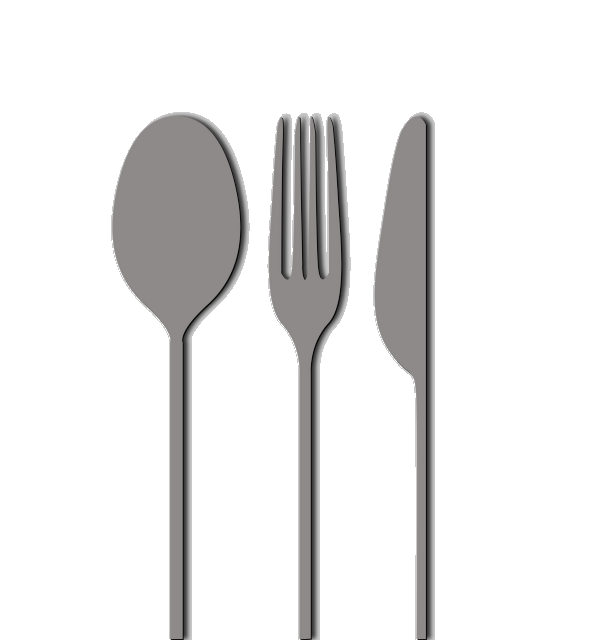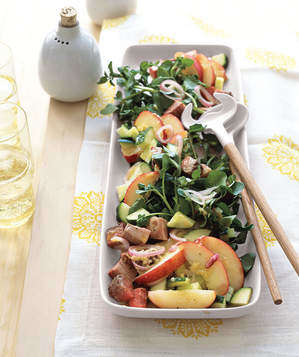 The peppery flavor of the watercress married with the sweetness of the Colorado peaches make for a delicious surprise for your taste buds. This is the perfect summer salad that can even be made a day in advance, just store the vinaigrette separately and serve when ready to eat.
Ingredients
Serves 4
2 bunches watercress, thick stems removed
2 Kirby cucumbers, roughly chopped
4 ripe peaches, cut into wedges
1 1-pound piece roast beef, cubed
1/4 cup fresh lime juice
1 1/2 teaspoons sugar
kosher salt and pepper
1 small clove garlic, finely chopped
2 teaspoons finely grated ginger
1/2 cup extra-virgin olive oil
2 large shallots, thinly sliced
How to Make It
Step 1
In a large bowl, combine the watercress, cucumbers, peaches, and beef; set aside.
Step 2
In a small bowl, combine the lime juice, sugar, and ½ teaspoon salt and whisk until dissolved. Add the garlic, ginger, and ¼ teaspoon pepper.
Step 3
Slowly add the oil in a steady stream, whisking constantly until emulsified. Stir in the shallots.
Step 4
Transfer the salad to a serving bowl or platter and drizzle the vinaigrette over the top.
Review note:
KATIE GUYMON added:
Instead of roast beef, I used flank steak. I marinated it overnight in lime juice, olive oil, garlic, salt, and pepper to break down its toughness. I then broiled it 5-6 minutes on each side before I cubed it. I did everything else according to the recipe, but I used ground ginger vs. fresh. I really loved this salad – very different flavors, very fresh.
Article and photo courtesy of realsimple.com
Want new articles before they get published?
Subscribe to our Awesome Garden Club.