4 Steps to Fall Fabulous
Decorating Ideas From Our Greenhouse & Gift Gallery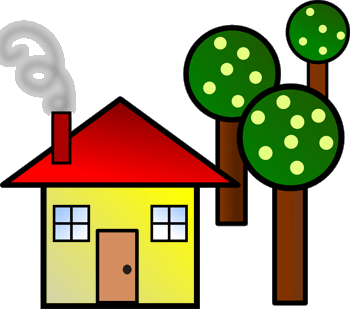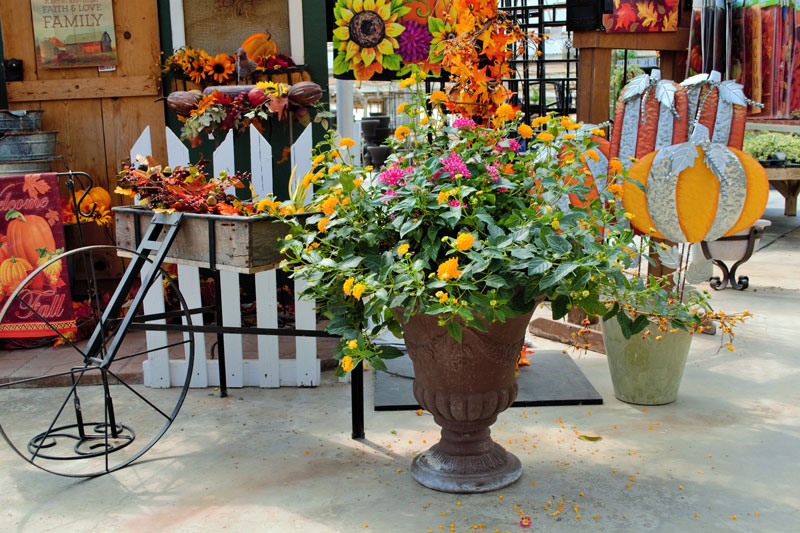 Summer was great this year. The backyard barbeques, cool drinks on hot summer nights, and fun with friends and family.
But, there's that slight feel of fall in the air now. Cool mornings, leaves hinting at turning and football!!! Oh who are we kidding? Hints aside … we're ready for fall.
Now is the perfect time to transition your summer planters over to fall with 4 easy steps. The new look will be impressive, and it's SO EASY. Ok here we go …
Step 1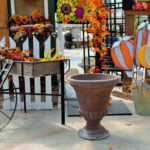 Start with a clean palate. Remember how we were reminiscing about summer? Yeah, stop that. Think bonfires and candied apples now. A clean start leaves the imagination FREE.
Step 2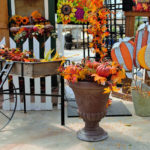 So we decided instead of filling the planter with soil and all that work … we just invert another planter within. Less mess, less muss … more time to be inspired. So a great fall wreath goes on top, something with some fullness (ours is full of fall leaves and fun small pumpkins).
Step 3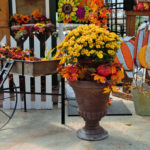 Place your planter of mums on top. Use your favorite color (asters work great too) and let your creative side be inspired! But we noticed some empty spaces where you could see the mum planter. Hmmm what to do? I know, go to step 4!
Step 4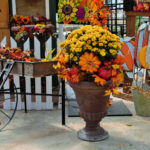 Filler! We used artificial smaller gourds to hide the holes but real ones work nice too. If you use real ones give them a bath in a sink full of water with two tablespoons of bleach. Dry them and they'll last much longer. It didn't take much but the effect was AWESOME.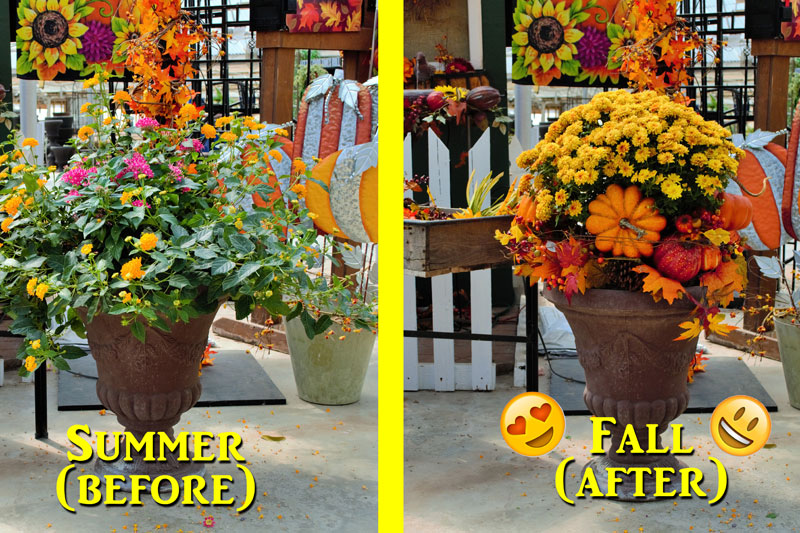 And here we have it. Before and after. Now go grab a pumpkin pie spiced latte and have a candied apple while you admire your work. Send us photos of your masterpiece … we'd love to see and share it! Happy fall y'all (almost).
Want new articles before they get published?
Subscribe to our Awesome Garden (and home) Club.